Kids Academy Announces Partnership with Clever
Sept. 2, 2019
Kids Academy is proud to announce an exciting new partnership with Clever, the most popular single sign-on software (SSO) used in K-12 schools across the US! Over 50% of schools use Clever to simplify app deployment and management. We are confident that teachers will enjoy all the perks of using Kids Academy in combination with Clever.
Benefits of Clever Integration
Kids Academy for Schools is now fully integrated with Clever, which offers two major benefits:
Automatic rostering and data sync
Clever offers an easy way to securely import student data (including classes and student-teacher sections) from your School Information System directly to your Kids Academy account. Moreover, it will keep your data synced and always up to date. This makes account set-up a set-and-forget thing. You can have everything up and running in minutes.
Single sign-on
Clever allows teachers and students to use a single login and password to access different apps and software products. Think 'log in with Facebook' but specifically designed for the classroom. There's also a badge that you can print out and scan to log in (works just like Kids Academy login badges) which is especially handy for younger students.
If your school or district already uses Clever, you're all set and can get started right away. Simply click 'Sign in with Clever' on the Kids Academy website to access your teacher dashboard. And both teachers and students can do the same to access their accounts in the apps (works on iOS, Android and Chromebooks).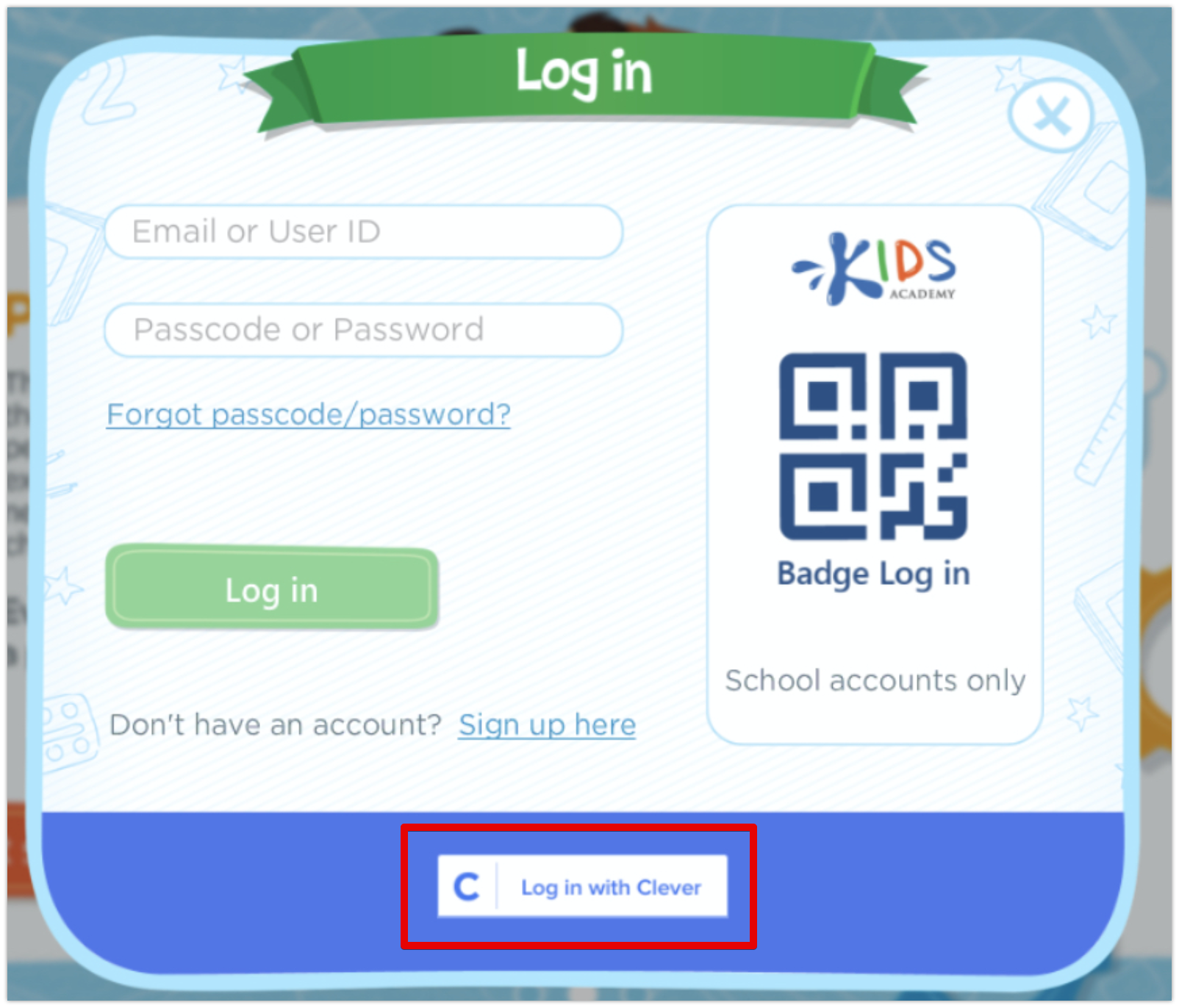 What if My School Doesn't Have Clever?
If your school doesn't have Clever but might be interested in adopting the platform you can learn more at clever.com and sign up for an account. Clever is 100% free for schools to use.
If you have any questions about using Clever, don't hesitate to contact us. If you would like more about Kids Academy and how it can help you achieve your teaching goals – book a 15-minute demo.