Your bubbly baby just conquered her goal of holding her bottle independently. It's hard to believe how fast these tiny humans sprout, and it's quite amazing to ponder the cognitive growth that we can't see. The same petite hands that now grasp a bottle can also turn the pages of a book. That's right, you do not need to wait for your infant to begin working with books.
Provide your baby with access to plush books, board books, picture books, and bath books at the earliest stages. Tummy time is a great opportunity to offer developmentally appropriate books designed to advance your baby to their next milestone.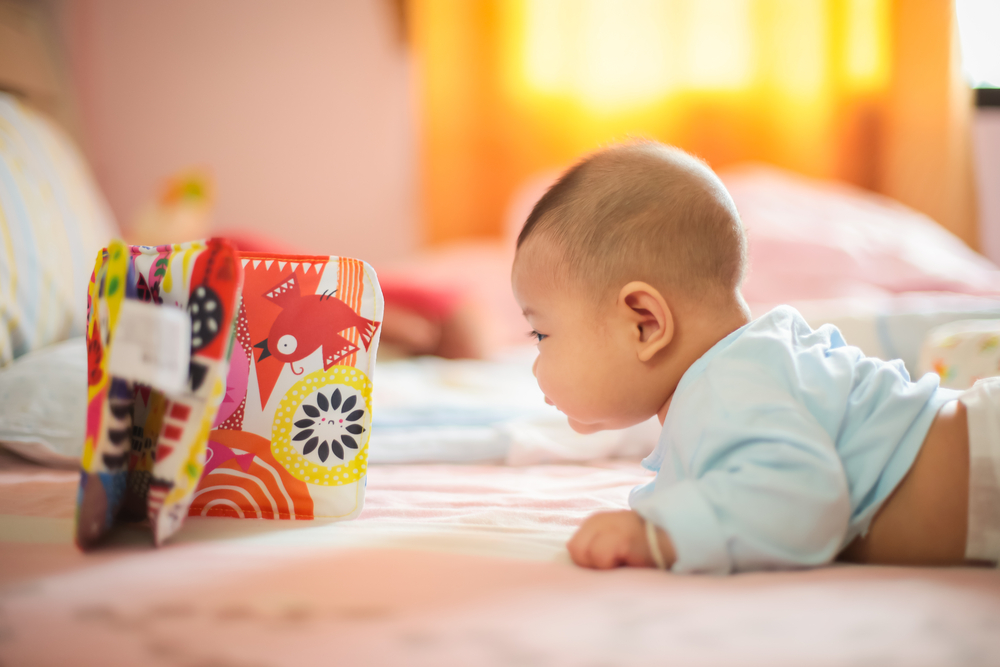 Early Encounters with Books
Plush Books
Introduce books to children from birth. Books designed to promote cognitive development in infants are readily available. Choose books with high-contrast color palettes to attract your newborn's attention.
At the sensorimotor phase, your sweetheart is captivated by crinkling pages and varying textures at each turn of the page. Conveniently hang books from your child's car seat or swing and let the exploration begin.
Interaction with books promotes print awareness as they begin handling books and expecting new stimuli at each turn of the page.
Board Books and Bath Books
Toddlers graduate to board books. These books introduce titles, text, and storylines. Easy to clean and small enough to manipulate, board books are great to have on hand as you build a lifelong love of reading.
Use board books and bath books to acclimate your toddler to print concepts. Point out the title and have your child repeat it while pointing to the words. Deliberately show how the words that you verbalize are derived from the print you're pointing to.
Use board books to introduce letters, colors, shapes, and sight words. They are perfectly designed to build a common vocabulary. Include book reading in your daytime and nighttime routine.
Picture Books
Is your child ready to dive into picture books? It's time to stress the importance of gentle book use. Picture books with paper pages need to be turned in with care. Unlike the sturdier board books, we can't spill our sippy cups and applesauce on the pages.
By now, your young scholar has been interacting with books since infancy, so these increased expectations may be appropriate. It's important to know where your child is in maturity and take the cues from him for the readiness of picture books. Kids Academy's Book Bingo worksheet can help your child learn to use books correctly. Use these activities to reinforce working with books.
Games For Helping a Child Understand the Parts of a Book
Roll a Dice
Give your child a pile of books. Assign a part of a book for each number on the dice. As your child rolls a number, they should identify that part of the book.
1- Front Cover
2- Back Cover
3- Spine
4- Title
5- Author and Illustrator's Name
6- First Page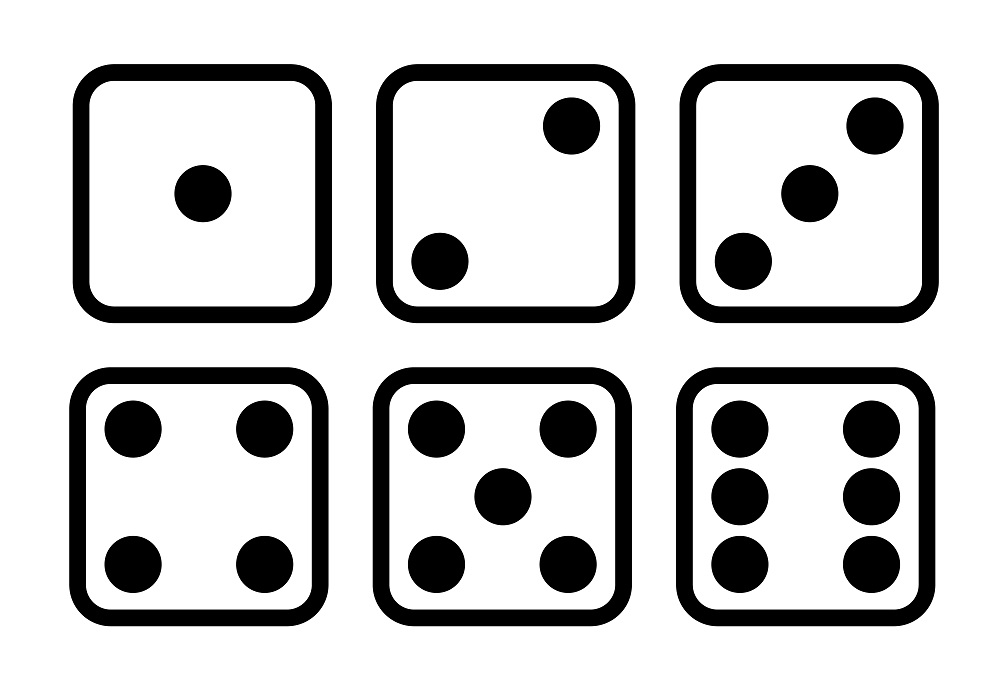 Play Doh Mats
Print the Front of a Book from Kids Academy and cut out each picture to create a grid-like example below. Use a plastic sheet protector to cover the playdough mat grid. While reading a book aloud, have your child use play doh to cover each section of the playdough mat as you discuss it. For example, "Let's look at the picture on the front cover." As you talk about the cover, your child will cover that section with play doh.
| | |
| --- | --- |
| pages | back cover |
| front cover | spine |

I Spy
As a variation of the game I Spy, give clues like:
I spy a book with a fish on the front cover.
I spy a book with a yellow spine.
I spy a book with the title Day at the Beach.
Key Takeaways
We want to develop print awareness as soon as we can. Search for books designed for the stage that best meets the needs of your child.
It's never too early for your child to start working with books.
Use games and hands-on activities to teach the parts of a book.
Look for cues from your child to support your moving to move advanced materials.