Puff Striker
April 26, 2015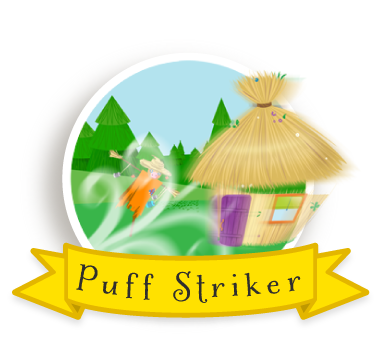 Finally, "Puff Striker" is the most engaging and the most competitive activity in the Fun Activity Pack of the "Three Little Pigs".
Kids need to huff and puff into the microphone or on the device display in order to blow the houses down. Each blow gets measured and kids receive bronze, silver, or golden medals accordingly. When your kids are skillful enough you can join in and organize a competition!
If you want to get a notice when the Fun Activity Pack appears on the App Store, please subscribe to our newsletter by clicking this symbol

on the right hand side of our website.
Mobile version