What's New on the Blog This Week
May 18, 2021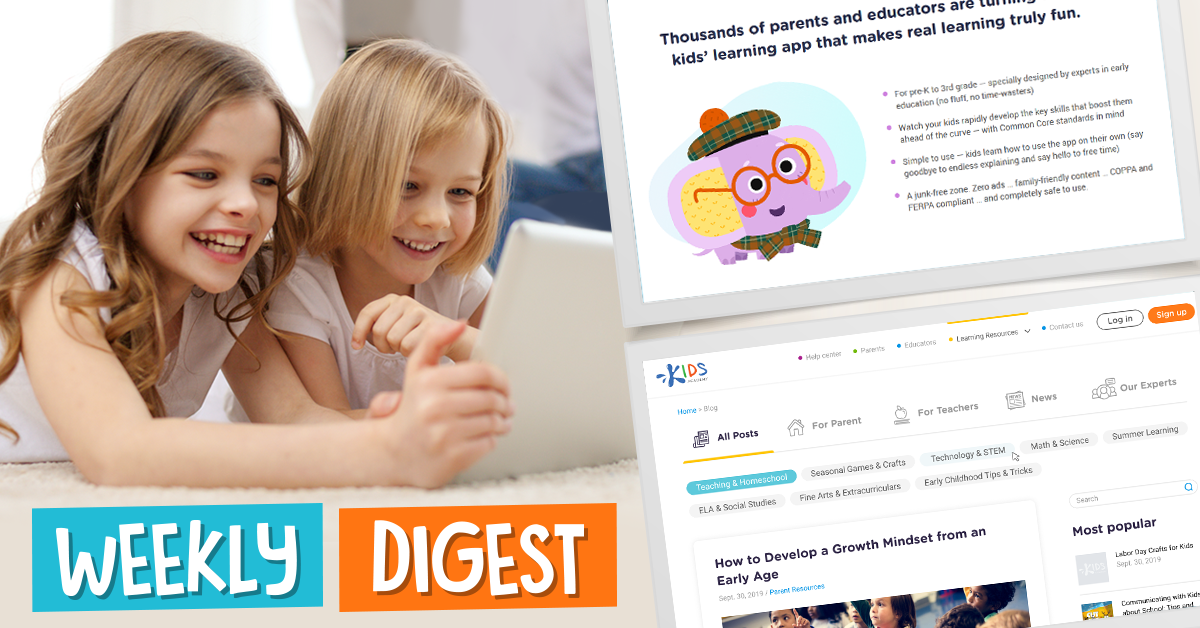 We have exciting new content for you this week as we work to provide you with intriguing articles and the latest news regarding our apps! See what we have in store for you this week by taking a look below:
Helpful Tips
Are you looking for a great way to motivate your budding chess player to keep him or her excited about learning the game? Never fear! Kids Academy scouted out all the best family-friendly chess movies that will serve as a fresh dose of motivation and inspiration, all while your family enjoys some quality time together. Afterwards, get answers to the toughest of issues that parents face. Also included this week is an article that takes an in-depth look at managing difficult behavior in our youngest of learners.
https://www.kidsacademy.mobi/storytime/chess-movies-for-kids/
https://www.kidsacademy.mobi/storytime/managing-difficult-behavior/
Cultural Insights
School experiences for kids vary by continent and country. Last week, we featured an article about growing up in South Korea, and this week we turn our attention towards Germany. Read this article to learn more about what school is like for primary school kids in Germany and discover the details that make the school day and curriculum unique from our own!
https://www.kidsacademy.mobi/storytime/primary-school-in-germany//
News
You won't want to miss this! Kids Academy is announcing the winners to our first weekly contest. Congratulations to seven exceptional little learners! Keep reading to discover what it'll take to earn nominations for this week's contest!
https://www.kidsacademy.mobi/storytime/winners-of-week-1-contest/
Mobile version